RIZZUTI PRODUCTIONS – "a multimedia based production studio where professionalism coupled with quality is what our clients are accustom to"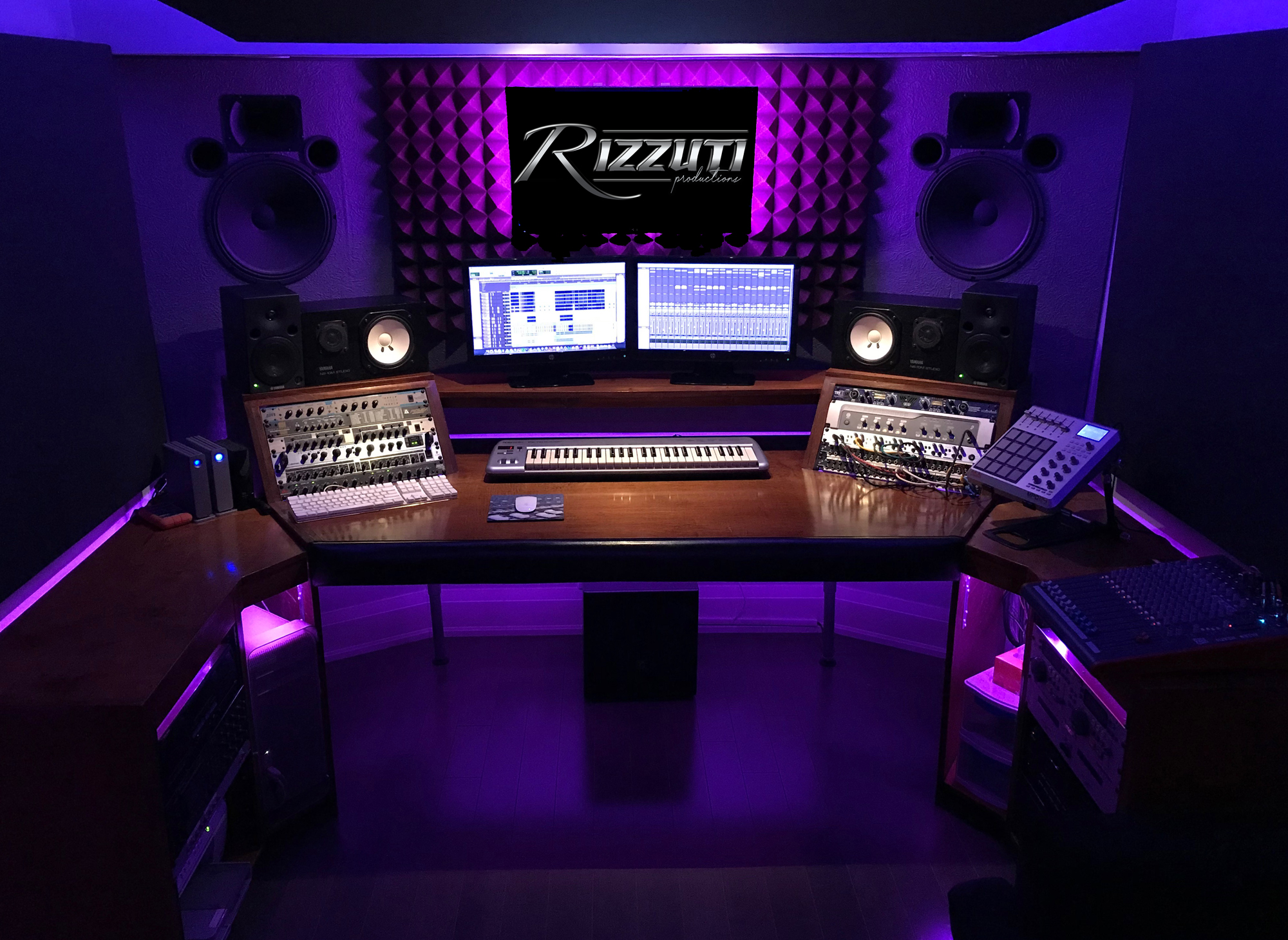 Rizzuti Productions is owned and operated by Lui Rizzuti and is currently located in Thornhill, Ontario. 
Beginning his career as a DJ (a.k.a DJ Nuff Stuff) back in 1989. Playing music at various events and functions all over the world in venues and locations from Toronto to Vancouver, Buffalo to New York and as far as Sydney (Australia) and is (INTAC) (CODJA) certified.
Attending Trebas Institute 1997 (Toronto) for Recorded Music Production and Sound Engineering, Lui works as a freelancer in various production facilities and recording studios using his acquired skills and experience by Recording, Mixing, Editing and Mastering for albums, commercials, voice-over, radio productions, corporate audio and music compilations. Lui has collaborated with other Producers and Sound Engineers including Steve Lamb (Twisted, Sydney), Nick Blagona (Metal Works, Toronto), Rick Andersen & Juno Award winner Inaam Haq (Cherry Beach Sound, Toronto), Daniel Holmes (Daniel Holmes Productions) Gadjet (Bassment, Toronto), Fred Esposito (Bee Harris, New York) Working with a number corporate executives and producers such as Robert Bruzio, Jim Lamarche, Robin Periana (Periana Productions and Communications Group) and Juno winner – Lance Anderson.
Past engineering work include: The Toronto 1 Show (DV 1-16), Rogers Communication – by Fairchild Television, Blockbuster by Buck Productions, Unileaver & Independent Grocer by Agenda Productions featuring Jim Van Horne (Sportsnet), Intra & BBB by Lifestyles, Tele-litte by Mediatique, Fosamax by Virtual Learning, Rez Blues Radio Show by Elaine Bomberry & David Deleary, Hostopia by Tucows, Loblaws by Dave Nicoles, and Vin-Bon.
Record Companies and Record Labels including Universal, BMG, SPG Music Ltd., DEP and Ministry of Sound. Mastering albums for artists including Aventura, Despina Vandi, Stevie B., Bent, Joee, Groove Coverage, Lil Suzy, M1, Aspektz, Navy Sealz, Armando Jr., Christopher Gucci and various Tony Monaco compilations. Recorded or mixed tracks with artists include Method 8, Thrust (Toronto), Spence Diamonds, Aspektz, Navy Sealz, Armando Jr., Christopher Gucci, Mc Lucky, Delirious D, Mc Frequency, Hustlemann, Poster Boy, Jewls Santana, Franz Thomas, Darryl Riley, Mayham Morearty, Ignay, Episode, Pretty Boy Screw, Raheem, Whoodie Juice, Jay Dah-Man, Joe Galifi, Aaron Eeze, Pasquale & Rosina Parmiggiano (Calabrian 101) (Life On The Farm) (I Love Rosina) (The Best Of – Rosina Parmiggiano) and has assisted engineered for Juno Award Winner Lance Anderson with Garth Hudson (The Band).
Producing albums, singles, compilations, mix tapes, corporate presentations, radio commercials, short film audio and web audio. Radio commercials for HMV and A&B Sound, Keep Six Radio, Sunrise Records, Music World with his works being broadcasted on Z103.5fm, CHIN AM/FM, Flow 93.5 fm, Project Bounce 89.5fm, CFRB 1010, 680 News, Keep Six Radio and many Television channels.
Lui continues to learn and teach new software in music production technology attending various courses and schools throughout Toronto and abroad.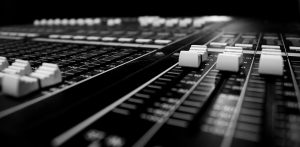 RECORD LABELS
UNIVERSAL Music, SONY/BMG Music, EMI Music, Ministry Of Sound, SPG Music Ltd., Premium Latin Music Inc., TMC Ltd., Mach 1 Records, Heaven Music, Reinvent Music Inc., Urban Records, Suprime Music, Empire Musicworks Inc., ITAL Records.
ARTISTS
Antoine Clamaran, Aspektz,  Aventura, Armando Jr., Benny Benassi, Bent, Christopher Gucci, Despina Vandi, DJ Danny D, DJ Maxx, Groove Coverage, Joee, Dj Juice, Kevin Kaye, Toolroom Knights, Debbie Deb, Lil Suzy, Stevie B, DJ LiL Funky, M1, DJ Mark S1, Mark Oliver, Marky D, MC Lucky, Navy Sealz, MC Envee, Roach Bogart, DJ Spence Diamonds, Sly Silverman.
COMPILATIONS
Club Hits 2006, Club Hits 2007, Club Hits 2008, Club Hits 2008 Vol.2, Club Hits 2009, Club Hits Platinum, House Mix Vol. 2, Summer Rush 2005, Summer Rush 2006, Summer Rush 2007, Summer Rush 2008, Euro Hits 2006, Euro Hits 2008, Hot Mix 2002, Pure Energy 9, PartyMania 5, PartyMania 6, Soul Jams, Slow Jams 3, Italo Euro Hits, Italo Euro Hits 2, Italo Euro Hits 3, Old School Jams 5, Old School Jams 6, Old School Jams 7, Old School Hip Hop Jams, Euromix Greatest Hits Vol. 2, Euromix Greatest Hits Vol. 3, Euromix Greatest Hits Vol. 4, Trance Mix, Trance Mix 2, PartyMania 4, Euromix 11, Euromix 12, Euromix 2007, Reggae Mix 3, Reggae Mix 4, Reggae Mix 5, Reggae Mix 2008, Best of Trance, Euro Freestyle Invasion 2, Euro Freestyle Invasion 3, Euro Freestyle Invasion 4, Euromix 9, Euromix 10.
"I LOVE FREESTYLE" Concert at SOUND ACADEMY Night Club (currently known as REBEL Night Club) at 11 Polson Street on Friday, June 24, 2016.